---
The delivery fees includes order preparation, packing and postage. The amount is a lump-sum, depending on your chosen delivery method, the amount of your order and destination.
Delivery delays are subject to variations beyond our control ; indicated delays are average delays indicated by the conveyor.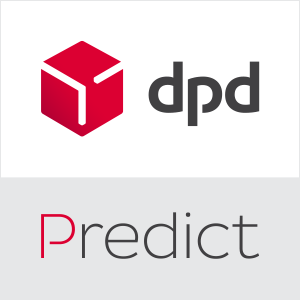 ---
Indicated prices are subject to changes at any time.
The postage costs listed in the table below are contractual. This table shows the applied prices and usual timeframes.
Packing and postage fees (all abroad countries)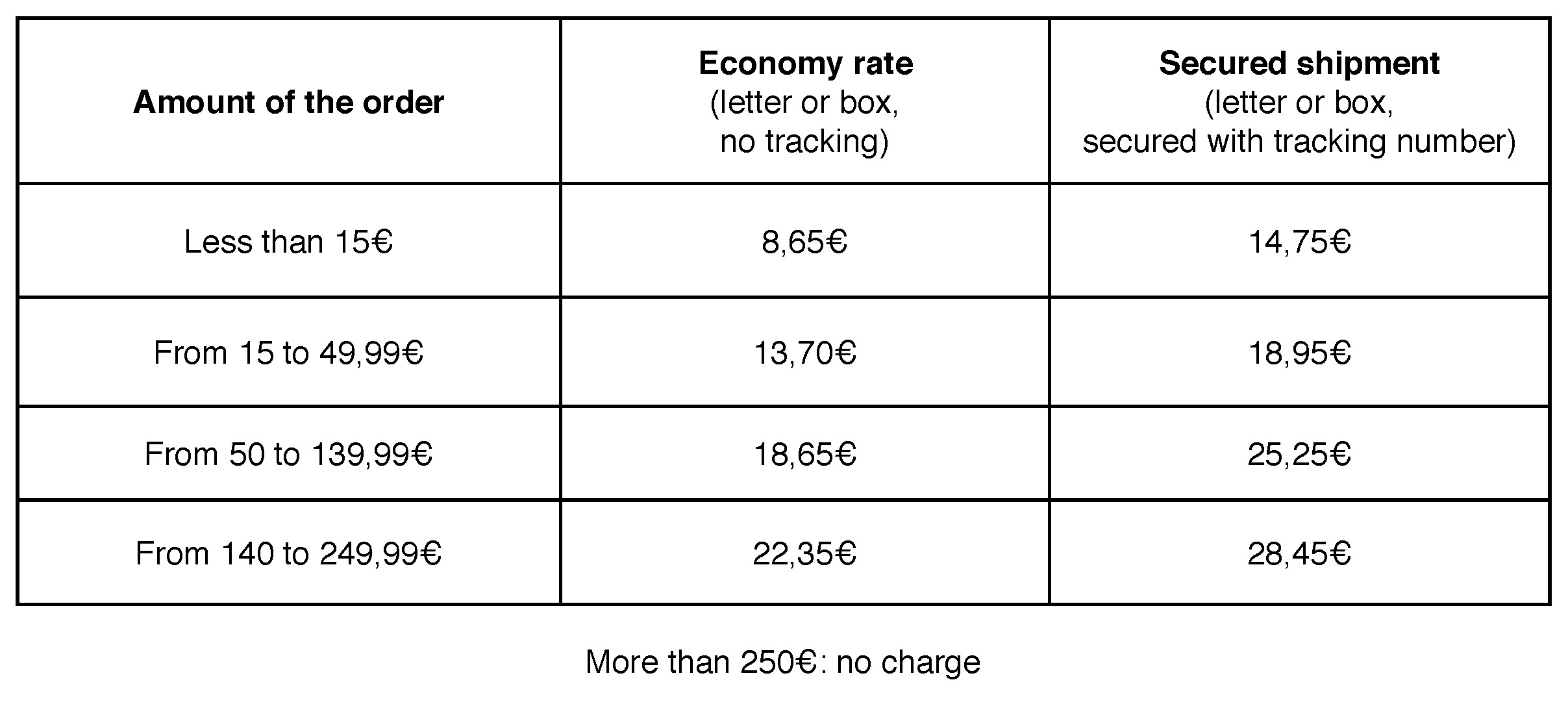 The shipments "Economy rate" are sent in an envelope with e stamp by post and are not bearing a tracking number.
The "Secured shipment" method is handled by Colissimo.
Only "Secured shipments" are garanteed. The "economy rate" bearing no tracking number, the customer agrees to assume all risks.
Most orders are dispatched within 24 hours, except for items that are not-in-stock : an additional period of 1-2 weeks will usually be added to your total delivery time.